Anand lessons is an online coaching platform. We as a unit has only one motive, and that is to deliver our best to those in need. We cover all academic courses from classes 10th to 12th. Video lectures for all subjects are available on our YouTube channel. Individual and group classes both are being conducted on MS Teams. Every subject experts conduct doubt classes every Saturday Sunday.
Notes of every chapter is available here prepared by our experts. These notes are very useful in brief revision.
On completion of every chapter you can take unit tests to evaluate your progress.
A new method of study is to study through exercises. Many Q&A videos are also available on our platform.
New posts of mathematics are being added on regular basis.
Prashant Anand (M.Sc. maths)

 I am a learner with major in mathematics. I have taught many learner for past 10 years including 4 years of lessons to 10+2 students. With all that experience I have brought you a complete package of lectures, notes, assignments, tests. Purpose of all this was to reach maximum students in this intense COVID19 like situation.  We want students from all over the city to make most of my knowledge.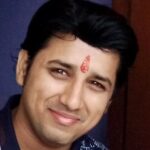 Rishav Jain (B.Tech)

I am a mechanical engineer(working in INDIAN RAILWAYS) by profession and a teacher by passion. I also feel that I am one among those who admire knowledge. I love to explore what I have learnt in my last 20 years of grown up age with all my juniors and students. I usually simplify the concepts of physics with the flavour of other subjects like chemistry & maths. You will have the taste of this mixed flavour in most of my classes. On this platform I shall guide you, to deal with physics and in near future I will explore other subjects too. Come along and enable yourself to feel the blessings of nature in terms of physics.              
If, you have been our student previously OR you have been watching our lectures. If somehow we have been useful to you. We would like to hear it from you. You can write your experiences. 
We will provide you our best in video lectures with that help you can easily understand the difficult topics. We will provide you our notes, solutions to all your doubts  for free.